New Cloud Combine 2.3, a great tool for managing the cloud services, brings a handy Recent Connections bar: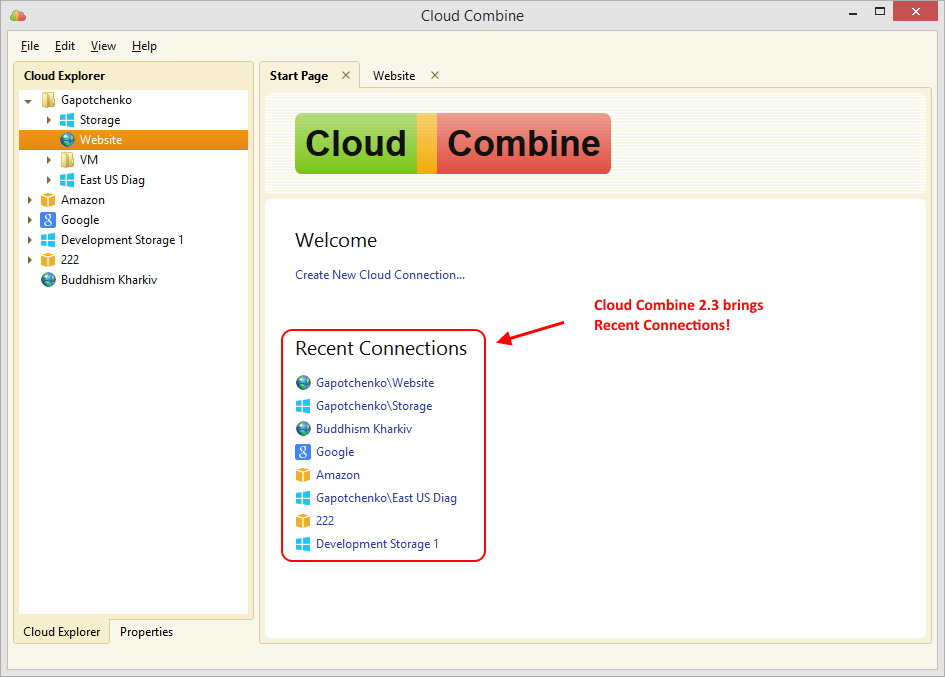 Just point'n'click, and bingo — your favorite connection is instantly open. No need to muddle through Cloud Explorer anymore.
Grab your copy of Cloud Combine and make your interaction with Microsoft Azure, Amazon AWS and Google Cloud a pleasant experience you deserve.
What about segmented, tasteless and segregated tools like "Yet Another S3 Browser" and "Forever Ugly Azure Explorer"? Put them to the trash bin unless you want to suffer and waste your precious time. I know, that sounds a bit bold and harsh but here is the point:
What would you expect from a software produced in 2014? An unmanned flight to Mars?
No, unfortunately. A working drag and drop would be just a good start. See, most of software suppliers do not even care to implement it properly, despite the fact that drag and drop is several decades old.
The same goes to copy and paste. It may work for some obvious simple scenarios but it ceases when it comes to Remote Desktop or ZIP archive.
Cloud Combine is different here because it covers all these little details.